"Yours is a wellbeing app that offers life tools we've yet to come across elsewhere."

Hello from the Yours App Team,
Welcome to the start of another week.
Wellbeing app Yours offers subscribers a wide range of content, delivered by the very best professionals, to enhance their lives.
Quietly launched in the spring of 2021, the app was recently included by GQ magazine in its 'coolest things of the week' list and its varied content has proven to be a hit with subscribers.
THIS WEEK'S HIGHLIGHTS on Yours App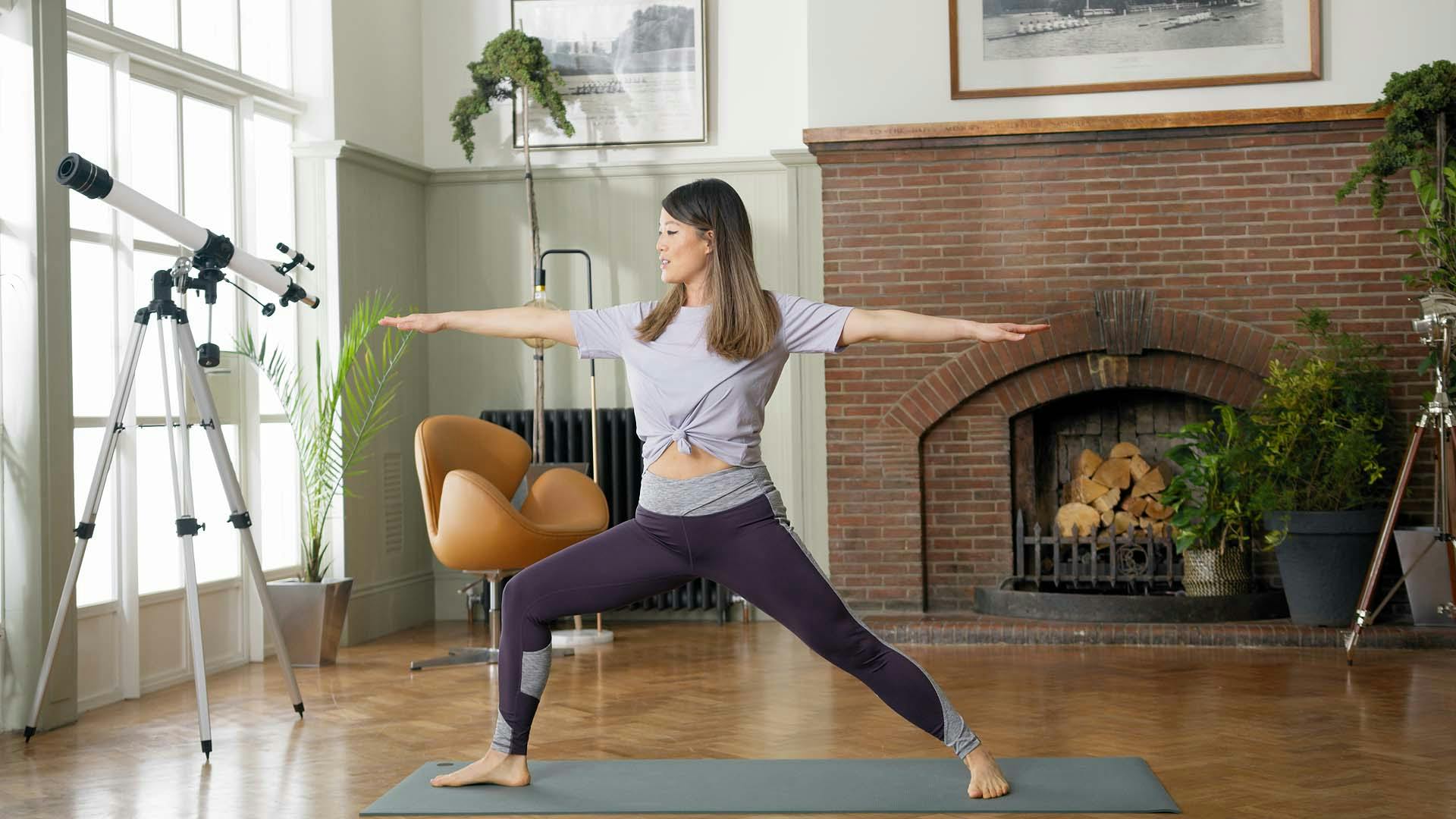 Take time out to relax and check out our breathing clocks
YOGA: Join Sarah Highland for an easy-to-follow yoga class that helps to restore yourself
MEDITATION: Are you finding it hard to focus, then listen to Natalie Morrison's meditation titled Boost Your Concentration
SLEEP: At bedtime, why not check out our relaxing sleep story Escape To The Lake District, written by Nancy Brown and narrated by actor and Sky Atlantic voiceover Alan Turkington
MUSIC: Take time away from work and close your eyes and listen to Counting Stars by Mark Dano
BLOG: How Stress Affects the Body: What to Expect and How to Combat it
Stress affects people differently depending on their own personal characteristics as well as how they react to stressful situations. This article will cover what stress does to the human body and why it's important for us to learn techniques for managing our stress levels so we can deal with them better and improve our health.
FROM THE APP: How To Deal With Social Anxiety?
Dr. Meg Arroll (PhD, CPsychol, CSci, AFBPsS, FHEA, MISCPAccred) offers a handy advice on how to deal with socialising during these tough months of the pandemic
Hello, I'm Dr. Meg, and today I would like to talk with you about something that I've observed recently. 
I have noticed that more and more people are feeling more anxious or worried about going outside and meeting other people. 
Now, of course, this is completely understandable. When anyone's been inside for a long time, they can kind of feel anxious about going and seeing others. 
I call this social atrophy. You see, just like your muscles will lose their strength if you haven't exercised in a while, so too can your social skills as they tend to ebb away if they're not practiced. 
But as always, there are so many things we can do to combat this. I like to suggest a staged and stepped approach because this is a safe way to regain confidence and to rebuild that social muscle. 
Start in the safety of your own home by reconnecting with people but in a meaningful way. 
To do this, I suggest enjoy a good old fashioned phone call. I wouldn't suggest a video call, because I think they can be very tiring and people tend to get quite self-conscious because we can see our own reflection. Call a friend but connect meaningfully even for five minutes every day and build up that social muscle. 
Then when you start to feel more confident, happier and more excited to be interacting with someone, make a date to meet a friend or a neighbour in a local park. You could stay close to home, but do venture outside even a walk around the block.
If you find this hard, you can revert back to step one. It's no problem at all. This is why it's a safe progressive method. But if you're happy enough meeting that friend and neighbour outside the next stage is to arrange a group meeting. 
So meet a handful of close friends and again, if that feels too much and you start to feel overwhelmed. Go back to the previous stage. It's all within your own comfort zone this okay, we're just nudging those boundaries a little bit. 
Over time, just as exercise will build up your physical muscles. This method will build up that social muscle and you'll be able to engage in the world again. Thank you so much for watching and as always take very good care!
NEWS: Meditation is helping people manage stress
It has been revealed that meditating is a great way of managing your stress levels. 
According to a new survey, three quarters of people questioned in a recent survey said they had turned to digital tools to support their mental health during the pandemic. 
Among the tools respondents found most effective for improving their mental well-being were self-care videos and channels on streaming services (42%), online yoga classes or mental health apps like Yours app.
The survey conducted by OnePoll for Kaiser Permanente also found that that 48 percent who practiced mental health self-care are seeking ways to positively cope with emotional distress related to anxiety, depression, and anger.
Forty percent cited financial challenges as a main concern, while 39 percent said health concerns and 37 percent noted difficulties with family and friends. Loneliness and social challenges, problems with intimate relationships, concerns about the COVID-19 pandemic were other factors that left people stressed and anxious. 
Those questioned cited numerous benefits from these meditation sessions, including improved focus, improved sleep, better emotional control, and better sex. The self-care tools these people have found most beneficial include meditation apps (52%), in-person therapy (45%), and virtual therapy (43%).
"The events of the past several years, including the COVID-19 pandemic, have clearly taken a toll on our emotional well-being," says Cosette Taillac, LCSW, vice president for Mental Health and Wellness at Kaiser Permanente, in a statement. "Digital self-care tools for mindfulness, meditation and cognitive behavioral therapy can help boost resilience and offer useful and accessible self-help tools for people experiencing emotional distress."
However, Taillac added: "Digital self-care tools are not meant to take the place of care from a skilled mental health clinician," Taillac says. "But evidence-based apps can complement that care and support overall emotional well-being. That's especially true when the app has been vetted and recommended by a trusted health care provider, making it more likely that patients will feel comfortable using the resource."
SOURCE: https://www.studyfinds.org/meditation-better-focus-sleep-mental-health-apps/?amp
MANTRA: 'If it doesn't challenge you, it doesn't change you' 
Sometimes we find ourselves taking on something that is hard for us to get a grasp of, something that isn't in our comfort zone. But these kind of challenges are just what we need to grow as a person. Whether we realise it or not, when we put our minds to tasks or situations that are new to us, we learn from them. We may know more about ourselves or we may learn from mistakes we make along the way. Whatever the outcome, tackling something that is a challenge will only enhance our lives and outlook. 
PLAN YOUR DAY WITH Yours App
With so many features and mindfulness activities to choose from on Yours App, why not use it throughout your day so that by the time you reach bedtime, you are ready for a good night's sleep.
START YOUR DAY WITH A SPRING IN YOUR STEP by choosing from over 50 hours of high-quality yoga classes led by expert teachers who offer a variety of easy-to-follow exercises that will leave your body and mind relaxed and toned.
BANISH STRESS during your day by choosing from our extensive catalogue of guided meditations, each one designed by experts to help you deal with any issues that may arise out of the blue.
ESCAPE THE HECTIC WORLD around you by losing yourself in the relaxing sounds of nature or by immersing yourself in our extensive library of soothing music that will help relax and focus your mind.
SAY GOODNIGHT TO YOUR STRESSFUL DAY by letting our dreamy narrators read you a mind-massaging bedtime story that will not only inspire you but relax you too.
Sign up here to start your day plan.