"Yours is a wellbeing app that offers life tools we've yet to come across elsewhere."

Hello from the Yours app Team,
Welcome to the start of another week.
Wellbeing app Yours offers subscribers a wide range of content, delivered by the very best professionals, to enhance their lives.
Quietly launched in the spring of 2021, the app was recently included by GQ magazine in its 'coolest things of the week' list and its varied content has proven to be a hit with subscribers.
Featuring an extensive range of wellbeing videos and hacks including easy-to-follow yoga classes, soothing music, relaxing meditations and captivating and inspiring stories for children, teens and adults to help them off to sleep, Yours aims to be a one-stop shop for daily mindfulness.
BLOG: How to deal with stress at work
It's no secret how stressful work can be. While for many of us it can be an enjoyable experience, for others it can be an absolute nightmare. But if you are feeling overwhelmed by your workload, what signs should you look for and what should you do about it?  
ON THE APP: Make the right CHOICES and IMPROVE Your Day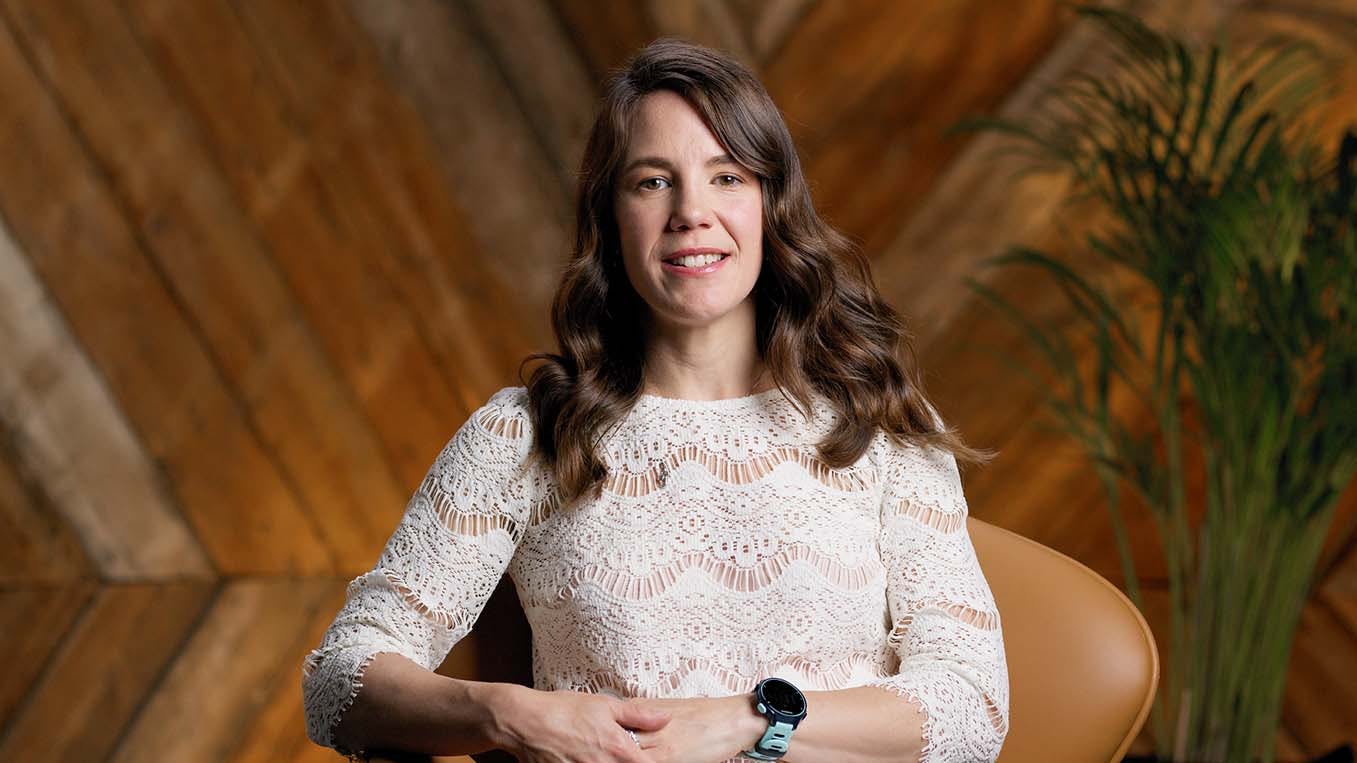 Here, clinical psychologist Dr. Jessamy Hibberd talks about the intentional choices you can make to improve your day.
"Although it might feel like happiness is down to what happens to us, research proves that as much as 40% is down to our intentional daily activities and the choices we make, only 10% is thought to come from external circumstances, and the other 50% is from our genes."
That means you don't just have to wait for happiness to strike or wait for your mood to just change. You can actually take control of your day and control of your mood. 
One of the simplest ways to do this is to look at what you're doing and to do more of the things that make you feel good and less of the things that make you feel bad. Everything we do has an influence on our mood. 
The positive makes us feel good and increases our mood, and the negative makes us feel bad and lowers our mood. It might sound obvious, but all too often when we're going about our day, we don't even notice the choices were making. 
And often when we're feeling bad we end up withdrawing and doing the things that make us feel worse. 
The good news is that positive events have an independent affect on psychological well-being. And what this essentially means is that doing more good things even when you're feeling bad, is proven to make you happy. 
I want you to think of one thing that you can do that will boost your mood. It doesn't matter what it is as long as you enjoy it. It may involve seeing a friend or lead to a sense of achievement. 
Things like music, getting outdoors, exercise are all proven to increase mood but you don't need to think big, you could think smaller, just taking five minutes to sit down and have a cup of tea. It doesn't matter what it is or how small as long as it makes you feel good. The next step is to start planning your day. 
Think about when you're going to do this today, then it will make you more accountable and more likely to put this thought into action. It can also be really useful to have a look at your day and think about the things that make you feel low or the triggers to you feeling worse and try and minimise those if you can. 
This strategy ensures you consciously bring more good things into your day and minimise the things that are making you feel bad. On the days when you're not feeling great. It's probably the last thing you'll feel like doing. But actually it's remembering that on those days you need it the most. 
Happiness is a natural product of all the choices we make, but especially the small choices that each of us makes every day. So make sure you make your choices count.
NEWS: GET CREATIVE AND CALM YOURSELF DOWN
Even before the pandemic, the mental health of many people in the UK had been suffering.
In a survey of 6,305 people by BACP and YouGov, 48% of people who hadn't experienced mental health issues in the past five years said their mental health had suffered due to the pandemic. 
For those who had experienced mental health issues prior to the pandemic, that number was 85%.  
We have all heard of the easy ways to look after ourselves in these weird times, like taking a walk, developing a routine and looking after our bodies, but sometimes they can feel like an effort that doesn't reap the rewards. 
According to occupational therapist and wellness expert Jenny Okolo, being creative – whether it be painting, singing or playing games – is a great way of relieving stress and anxiety. 
'This is because creativity alters our brain chemistry and can boost our physical and mental health,' Jenny told Metro.co.uk.  
'Neurological studies have shown that engaging in purposeful, creative and meaningful activities can act as a natural antidepressant by improving mood.' 
She says that repetitive creative activities in particular, such as painting, have been scientifically proven to boost health and wellbeing. 
Creativity can be a great way of getting out our inner thoughts, feelings and emotions. 
'Emotions can have severe physical, mental, and emotional impacts if they are left unexpressed or unreleased,' Laura Toop, a grief and life coach says. 
'When in a heightened 'fight or flight' mode, the stress hormone, cortisol, is activated which can impair brain function, cause brain cells to die or even reduce brain capacity. 
'In these moments, you need to release or express some of your emotions in order to make space for processing new ones and prevent your mind and body becoming completely overwhelmed and unable to function fully.'
TRY THESE WAYS OF BEING CREATIVE for 10 minutes a day:
Sport
Brain training games 
Singing
Gardening 
Painting or drawing
Cooking a meal
Dancing to your favourite music 
WHAT'S ON THE APP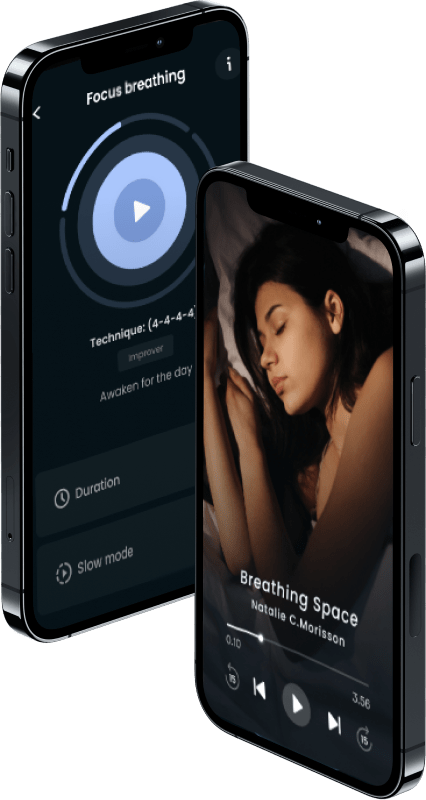 Take time out to relax and check out our breathing clocks
Let Dr Jessamy show you how to feel calm in two minutes using the butterfly hug
Listen to Natalie Morrison reveal the three steps to start your meditation journey 
At bedtime, take a relaxing stroll through the aisles in the sleep story A Library of Dreams by Charles Edwards-Freshwater, read by actor Alan Turkington
PLAN YOUR DAY WITH YOURS
With so many features and mindfulness activities to choose from on Yours, why not use it throughout your day so that by the time you reach bedtime, you are ready for a good night's sleep.
START YOUR DAY WITH A SPRING IN YOUR STEP by choosing from over 50 hours of high-quality yoga classes led by expert teachers who offer a variety of easy-to-follow exercises that will leave your body and mind relaxed and toned. ⠀ 
BANISH STRESS during your day by choosing from our extensive catalogue of guided meditations, each one designed by experts to help you deal with any issues that may arise out of the blue.
ESCAPE THE HECTIC WORLD around you by losing yourself in the relaxing sounds of nature or by immersing yourself in our extensive library of soothing music that will help relax and focus your mind.
SAY GOODNIGHT TO YOUR STRESSFUL DAY by letting our dreamy narrators read you a mind-massaging bedtime story that will not only inspire you but relax you too.
Sign up here to start your day plan.