"Yours is a wellbeing app that offers life tools we've yet to come across elsewhere."

Hello from the Yours App Team,
Welcome to the start of another week.
Wellbeing app Yours offers subscribers a wide range of content, delivered by the very best professionals, to enhance their lives.
Quietly launched in the spring of 2021, the app was recently included by GQ magazine in its 'coolest things of the week' list and its varied content has proven to be a hit with subscribers.
THIS WEEK'S HIGHLIGHTS on Yours App
Dr Meg Arroll explains how to combat toxic positivity
Listen to Natalie Morrison's meditation that encourages you to believe in yourself
At bedtime, take a trip to LA and stroll through the iconic Chateau Marmont written by Christian Guiltenane and read by actor Tanya Cubric
Relax during the commute by listening to Chopin's Fantasie-Impromptu, performed by Martha Buron
Take time out to relax and check out our breathing clocks
MANTRA OF THE DAY:
"The quality of your life depends on the quality of your mind"
"It all is as thinking makes it so." - Marcus Aurelius
Keep your mind calm and healthy and then the rest of your life will fall into place.
BLOG: Everything You Need to Know About Stress Eating
The connection between mood and food is one we're probably all familiar with. The frustrating thing is that unwanted food cravings can kick in when we feel at our lowest emotionally and the habit can be hard to overcome, making weight loss efforts an almost impossible task. We'll explore the link between stress and eating and will recommend mindful eating techniques and tips to ensure we adopt healthy habits in the long run.
NEWS: Online hate speech increased by 20% in the UK during the pandemic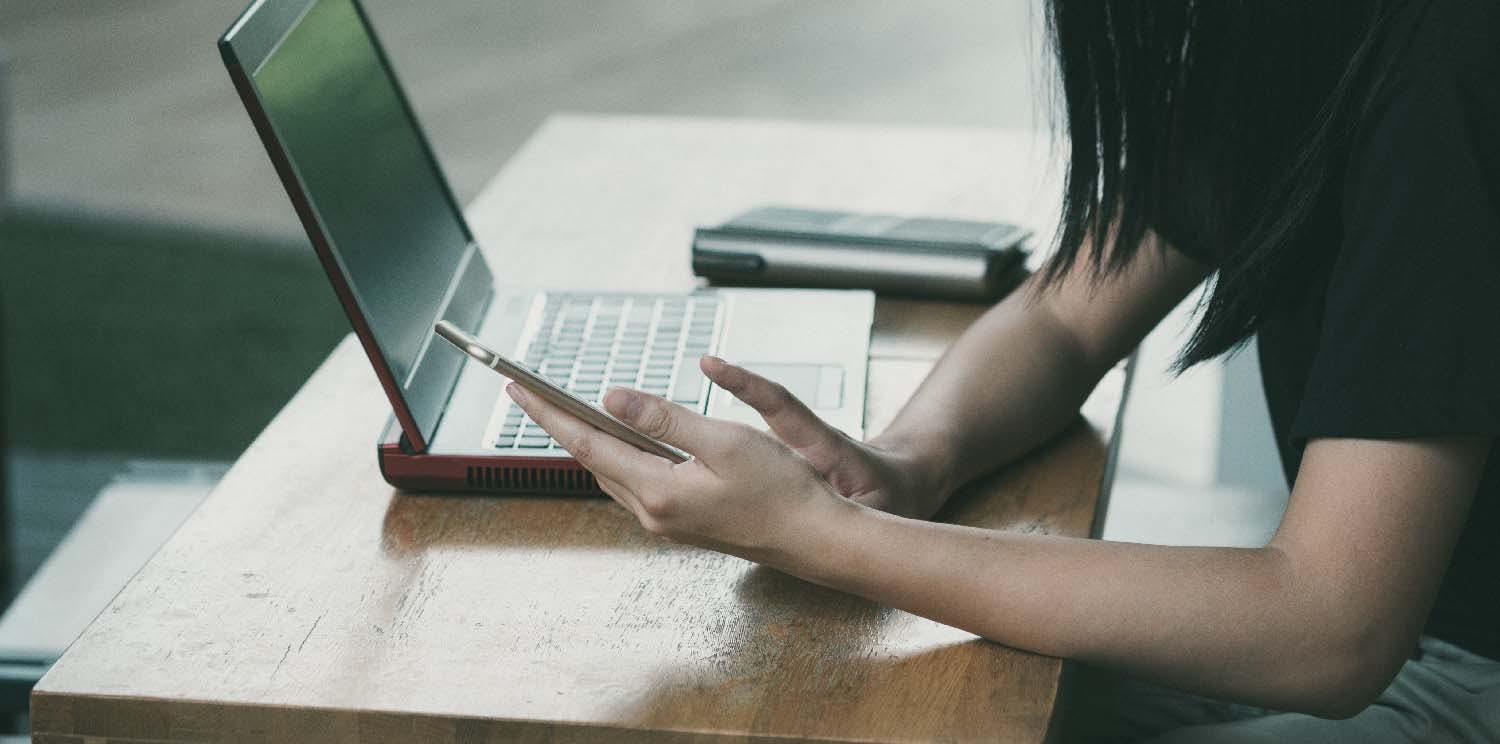 A new report has revealed that online hate speech has increased by 20% in the UK since the start of the COVID-19 pandemic.
Anti-bullying charity Ditch The Label and digital consumer intelligence company Brandwatch reviewed 263 million online conversations in the UK and the US on social media sites, blogs and forums between 2019 and mid-2021.
They found that the largest increase in abuse was targeted at the Asian population, with an increase of 1662% in anti-Asian hate speech last year, compared to 2019. A lot of online abuse was linked to real-world events, such as Black Lives Matter protests, the World Health Organisation declaring a pandemic in March 2020 and the murder of Sarah Everard.
Liam Hackett, CEO of Ditch the Label who has teamed up with Yours to offer life advice, said: "It is clear that online hate speech has reached an all-time high and, to some communities, is at an unbearable extreme. "By far, the most alarming data surrounds abuse directed towards marginalised communities, with a deep intensity surrounding racism and Asian hate."
Liam told Sky News that the pandemic has made the problem worse. "We see the pandemic as a perfect storm where we were all suddenly locked in the home with high levels of disposable time, but actually the nation's mental health generally declined," he said. "When you put those two things together it's not surprising that hate speech has increased."
Yours App NEWS: Tesonet Accelerator invests in Yours App
Tesonet, one of the largest cybersecurity powerhouses and start-up accelerators in Northern Europe, has announced it is adding UK-based wellness start-up Yours App to its investment portfolio.
During the pandemic, Tesonet started looking for the best mindfulness product to offer the 2000+ members of its ever-expanding family. After testing dozens of solutions, it came across Yours App, an innovative UK-based start-up that blends professionally created content for healthier mind and body in one easy-to-use app. Impressed by the quality of the app and its unmatched breadth of content, the co-founder of Tesonet, Tomas Okmanas, saw its potential to become a market leader.
"Our decision to invest in Yours App should come as no surprise," explains Okmanas. "Although Tesonet is mainly known as a leader in the cybersecurity space, we also invest in growth-scale start-ups across multiple industries – from web-hosting to gaming. Wellness is one of the areas we want to explore, as mental health and personal wellbeing deserves more attention in our fast-paced world."
Yours App already has a firm foundation when it comes to its product, thanks to the hard work of its highly-experienced team. The company is led by entrepreneur Janette Daubare, who is well-versed in customer experience – a key element of building subscription-based services.
"The wellness space is a crowded one, and to excel, you need to grow fast," the co-founder and CEO of Yours App explains. "Knowing the astonishing track record of Tesonet Accelerator, I'm looking forward to its help in improving our product, maximising our marketing efforts and finding better ways of serving our clients across the world."
Ms Daubare says Tesonet brings much more than just money to the table. As competent software developers, the company will be sharing its extensive know-how to take Yours App to the top of its category. In addition to supporting development and digital marketing, Tesonet will be helping Daubare's team to navigate the world of B2B sales and corporate wellness. It will also unlock the app's experimental features to its own 2000+ strong team, turning Tesonet into one big sandbox.
PLAN YOUR DAY WITH Yours App
With so many features and mindfulness activities to choose from on Yours App, why not use it throughout your day so that by the time you reach bedtime, you are ready for a good night's sleep.
START YOUR DAY WITH A SPRING IN YOUR STEP by choosing from over 50 hours of high-quality yoga classes led by expert teachers who offer a variety of easy-to-follow exercises that will leave your body and mind relaxed and toned.
BANISH STRESS during your day by choosing from our extensive catalogue of guided meditations, each one designed by experts to help you deal with any issues that may arise out of the blue.
ESCAPE THE HECTIC WORLD around you by losing yourself in the relaxing sounds of nature or by immersing yourself in our extensive library of soothing music that will help relax and focus your mind.
SAY GOODNIGHT TO YOUR STRESSFUL DAY by letting our dreamy narrators read you a mind-massaging bedtime story that will not only inspire you but relax you too.
Sign up here to start your day plan.