"Yours is a wellbeing app that offers life tools we've yet to come across elsewhere."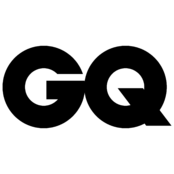 Hello from the Yours app Team,
Welcome to the start of another week.
Wellbeing app Yours offers subscribers a wide range of content, delivered by the very best professionals, to enhance their lives.
Quietly launched in the spring of 2021, the app was recently included by GQ magazine in its 'coolest things of the week' list and its varied content has proven to be a hit with subscribers.
Featuring an extensive range of wellbeing videos and hacks including easy-to-follow yoga classes, soothing music, relaxing meditations and captivating and inspiring stories for children, teens and adults to help them off to sleep, Yours aims to be a one-stop shop for daily mindfulness.
BLOG: How Stress Affects the Body: What to Expect and How to Combat it
Have you ever felt like your whole body is tense? Do you get headaches? Does your neck feel stiff? Does it feel like all of the energy in your body has been drained away? These are just some of the side effects that stress can have on the human body.
Stress affects people differently depending on their own personal characteristics as well as how they react to stressful situations.
This article will cover what stress does to the human body and why it's important for us to learn techniques for managing our stress levels so we can deal with them better and improve our health.
ADVICE: Dr. Meg Stress Buster in One Easy Technique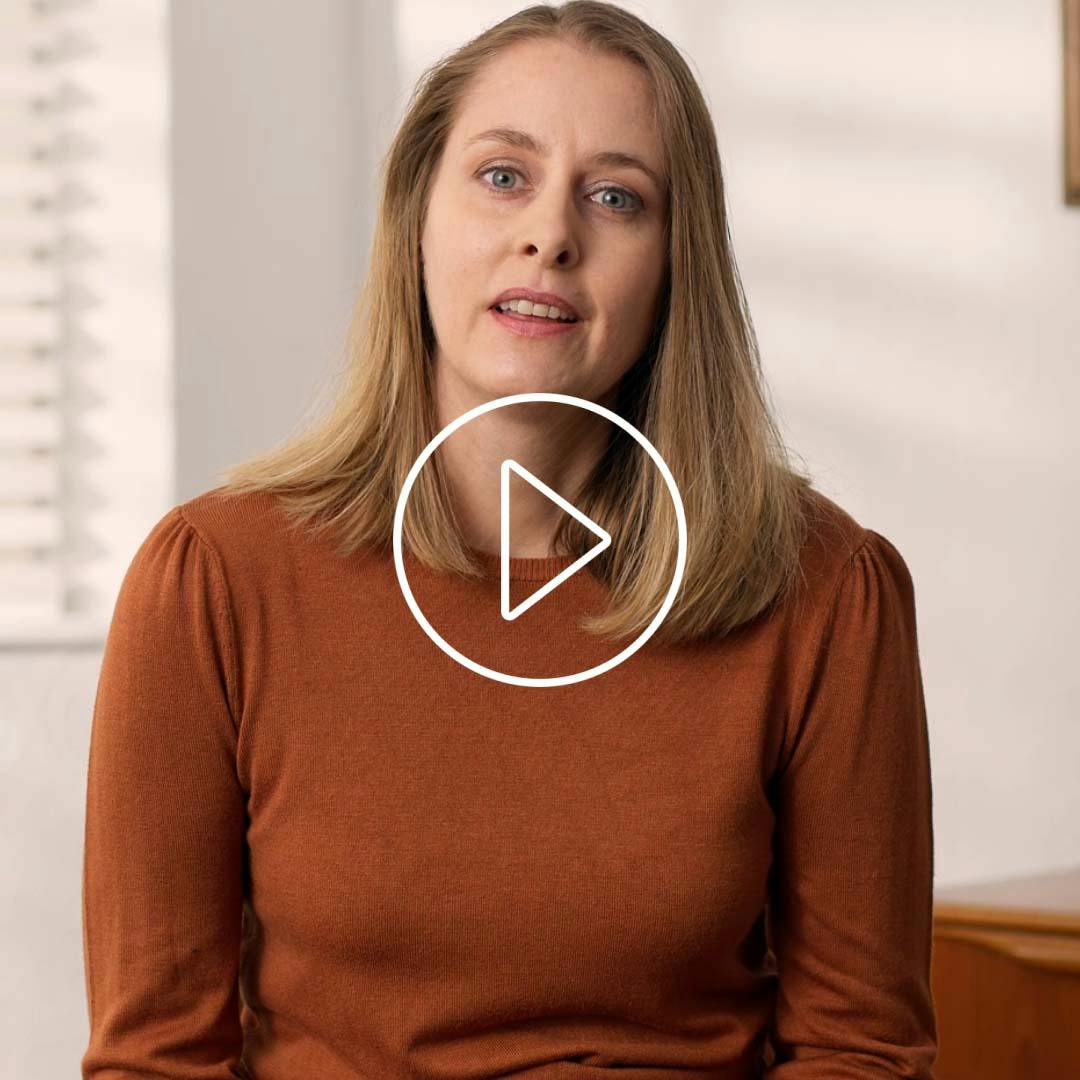 We all feel stressed from time to time. Sadly, it's the way life goes and there's no way of avoiding it. But there are ways in which we can deal with it so stress doesn't consume us.
In the Psychology category on Yours app, Dr. Meg Arroll serves up one of her favourite mindfulness techniques called the 54321 Senses Technique which should help you find a way to relax:
Sit down and get comfy.
If you want, close your eyes.
Now think of the place where you feel the most safe and secure. This can be a real place or somewhere in your imagination. The boundaries are limitless.
Now think of five things. My special place is the English countryside. And I can see things like the horizon. The bright green grass and blue skies, what can you see?
Next, listen out for sounds of four things you can hear. I can hear a tractor. A dog barking. What can you hear?
Now what can you smell? I can smell freshly cut grass. Think about three things. Three smells in your environment.
Next, two sensations. What are two things you can feel? I can feel the sun beating down on my face and its warmth. Two things, two things you can feel.
And finally, take a moment and consider what your overall feeling is. I feel calm, and I feel at peace. Now when you're ready, gently open your eyes and re-enter the world.
To hear Dr. Meg share this advice and more, sign up to Yours app.
Dr. Alex George says his life has been 'changed forever' by his brother's suicide
The former Love Island star has said that his life will 'never go back to the way it was before' after the suicide of his brother Llyr.
Speaking about his documentary Dr Alex: Our Young Mental Health Crisis, he told Lorraine Kelly that he's still living 'from moment to moment' in the wake of his sibling's death.
"I knew it would be tough to film this documentary," he said. "Speaking to young people and hearing their stories that's going to be triggering, but it was a lot harder than I ever thought.
Alex is now actively campaigning for better funding towards mental health and explained that early intervention was critical.
"There's 2,000 young people being referred to child and mental health services every day," he said.
"We are in a crisis point with youth mental health, but there are solutions. One of the solutions is early support helps, resourcing and funding on mental health services.
He urged: "Let's not lose these people in the first place, let's act early, make sure the support is there, and it can be accessed by everyone.
"We need a national system and support network that is accessible to every child."
Alex, a National Youth Mental Health ambassador, later spoke to students at the University of Lincoln today about young people's mental health.
Speaking to Lincoln students he said: "We need to shift our focus from when the wheels have fallen off to early intervention instead.''
During his talk with students, Dr Alex opened up about his own mental health struggles with, revealing he had had a rough fourth year at medical school.
"I really didn't feel that I could talk to anyone and thought if I did the school would be like you're not graduating, you can't cope," he said.
He went on to stress the importance of people dealing with mental health issues being aware of what support networks were available to them and that it is okay to be burnt out.
"Don't approach uni with a relentless mindset to be the best," he said. "It's OK to have ebbs and flows.''
Dr Alex also explained that there is still stigma surrounding men's mental health and called on more media representation.
"If you google men's physical health there's pictures of ripped guys running in Central Park and the sun is shining but when you google mental health you always get pictures of a guy at the end of the bed with his head in his hands."
"I'd like to see more stories in media and representation on TV on how everyone, particularly men, look after themselves and are successful with that."
MANTRA: Slow down. Life is now.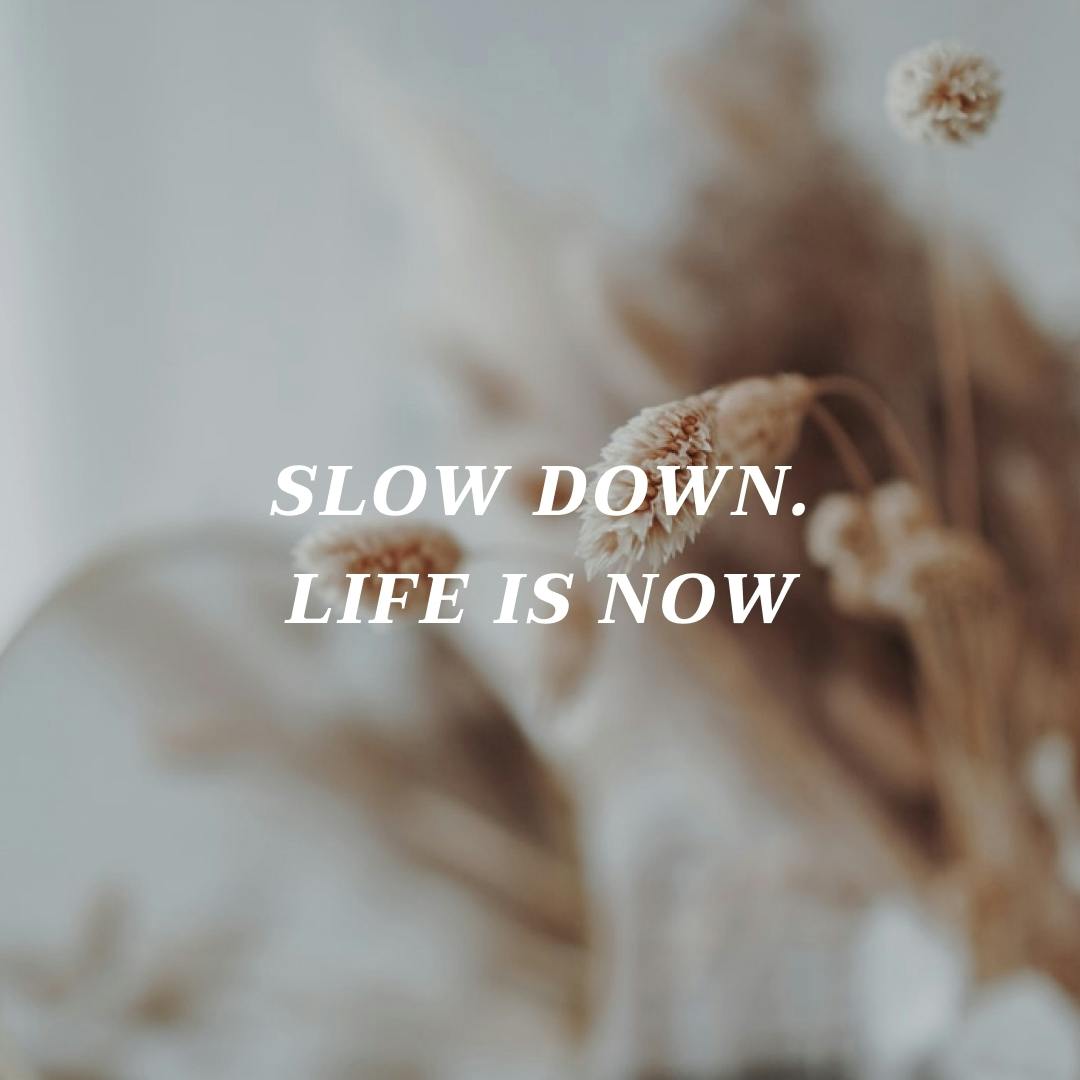 "You'll be calm the day you learn to sit alone and do nothing." - Maxime Lagacé
Are you letting the stresses of life get in the way of living your real life? Then stop! Look around you. Work out what is most important to you. Take a risk. Live in the moment. Not live for the future
STORY: LOST IN BERMUDA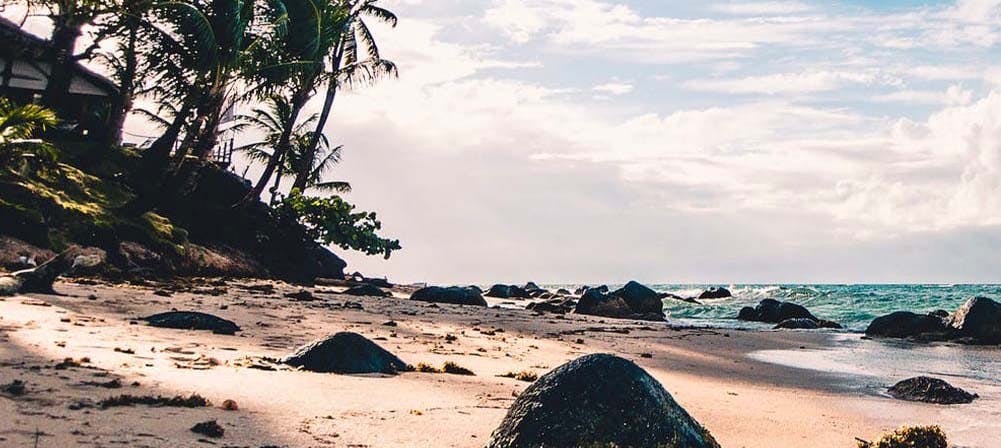 As the winter chills set in, close your eyes, breathe in deeply and transport yourself across the world and feel the hot Bermudan sand between your toes…
Sign up to hear the full story. Enjoy the trip!
YOGA: Find Your Flow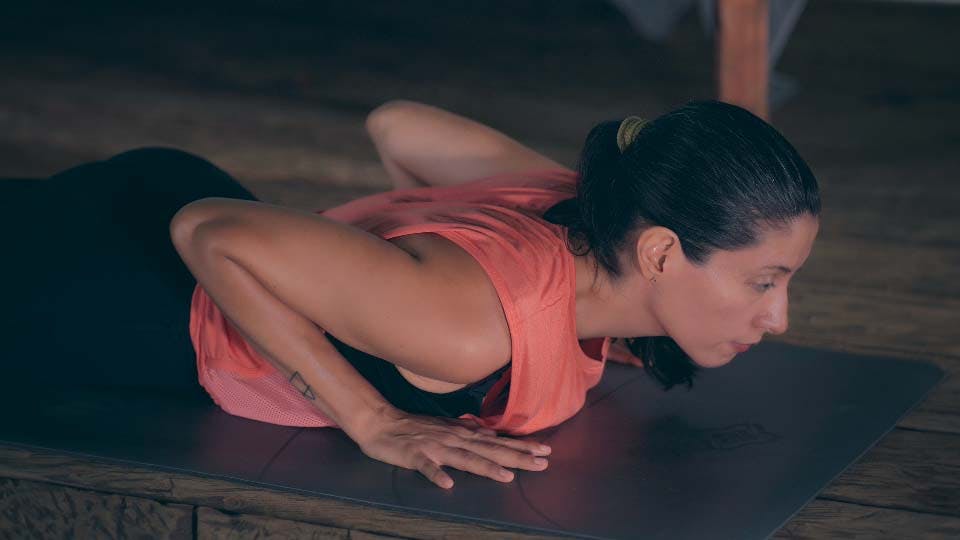 "Take a Vinyasa" is one of the most common rituals we hear in a flow class - it refers to the movement between poses combined with regulated breathing. In this Vinyasa specific class, Cris explores a few options that can make the Vinyasa a little bit richer for you. Listen to your body and get ready for it!
NEWS: More and more teenagers are seeking help for mental health problems, according to children's charities
According to the NSPCC there has been a 35% increase in the number of children seeking help for anxiety in the past year.
Figures from The Children's Society show in the last three years the likelihood of young people having a mental health problem has increased by half. The charity also said three-quarters of young people with mental health problems aren't getting the help they need. https://www.childrenssociety.org.uk/what-we-do/our-work/well-being/mental-health-statistics
Speaking to the BBC, Dr Santiago Nieto, a GP working at Northampton's County Surgery in Abington Avenue, says the number of cases he sees now is "an enormous amount" more than 10 years ago.
"There is far more severe anxiety, more depression, more cases of suicide or attempted suicide, and more serious self-harm," he said.
Dr Nieto said social media is a major issue, with many children staying up late on phones and tablets.
"The usual suspects emerge every time," he said. "Social media gives a very skewed image of life.
"That's not healthy. There has to be time to be bored."
The report by The Children's Society highlights that young people would rather not talk to their GP about mental health, with more than two thirds of young people preferring to be able to access mental health support without going through a doctor.
Cindy Wrighting, the chief executive of Kettering-based Youth Works, told the BBC that there has been an "increase in young people presenting with really quite extreme levels of anxiety" in recent years and Wrighting said the number using the service is almost double what it was two years ago.
She cites pressures to do well at exams and how lockdown meant that young people were forced onto social media to interact, which could be a negative experience.
According to the Children's Society:
1 in 6 children aged 5 - 16 are likely to have a mental health problem
17 – 22 year old women are the group most at risk of developing a mental health problem
75% of young people with mental health problems aren't getting the help they need
34% of those who do get referred into NHS services are not accepted into treatment
55% of 16 - 25 year olds said they had seen their GP about mental health at some point in their lives
53% of 16 - 25 year olds said they knew other routes to mental health support without seeing their GP
50% of all mental health problems start by the age of 14
PLAN YOUR DAY WITH YOURS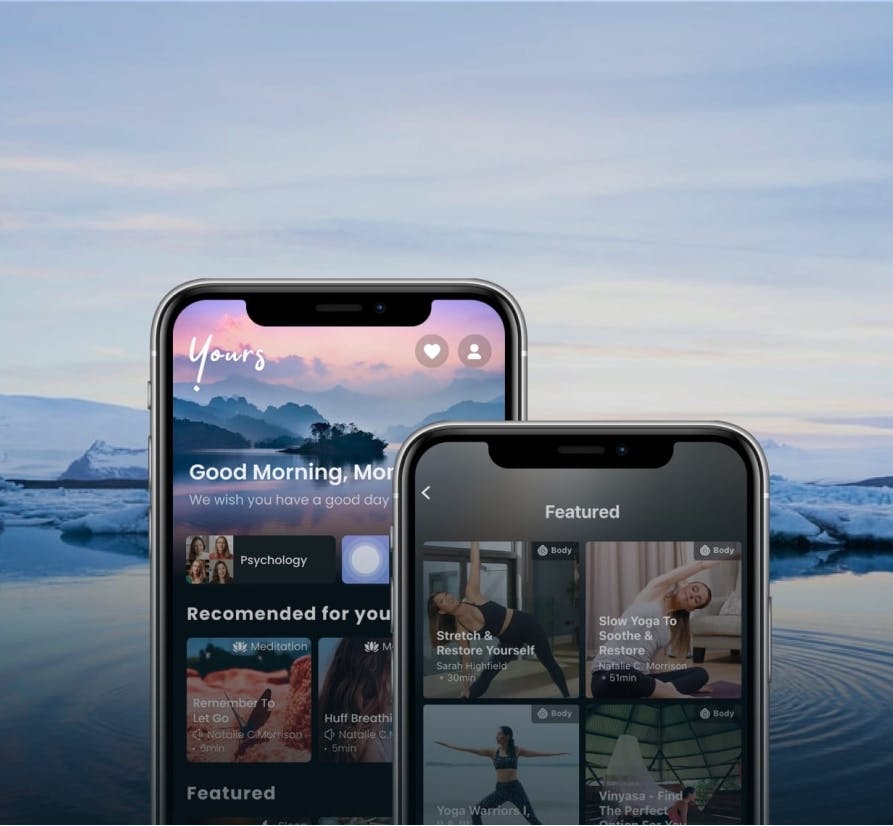 With so many features and mindfulness activities to choose from on Yours, why not use it throughout your day so that by the time you reach bedtime, you are ready for a good night's sleep.
START YOUR DAY WITH A SPRING IN YOUR STEP by choosing from over 50 hours of high-quality yoga classes led by expert teachers who offer a variety of easy-to-follow exercises that will leave your body and mind relaxed and toned.
BANISH STRESS during your day by choosing from our extensive catalogue of guided meditations, each one designed by experts to help you deal with any issues that may arise out of the blue.
ESCAPE THE HECTIC WORLD around you by losing yourself in the relaxing sounds of nature or by immersing yourself in our extensive library of soothing music that will help relax and focus your mind.
SAY GOODNIGHT TO YOUR STRESSFUL DAY by letting our dreamy narrators read you a mind-massaging bedtime story that will not only inspire you but relax you too.
Sign up to start your day plan.